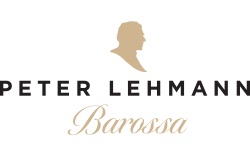 Peter Lehmann Wines has been producing groundbreaking Barossa wine since 1979, inspired by the passion and integrity of its legendary founder and namesake. 

These wines harness Barossa's geographical diversity, combined with winemaking tradition and new thinking to create wines across multiple styles to appeal to every taste. All are made with balance, style and consistency front of mind. 

Peter Lehmann originally created the winery to safeguard the livelihoods of Barossa's family grape growers. Today more than 25% of the region's growers supply fruit to the winery, keeping his dream of making world-class wines in a vibrant Barossa alive and always evolving. 

The diversity of these 700-plus hand-tended vineyards - stretching across all of Barossa's 14 sub-regions - provides the winemakers a rich and unmatched resource. 

Chief Winemaker Ian Hongell heads a team with a combined experience of more than 100 vintages. Ian is only the second custodian of Peter Lehmann Wines, following founding winemaker Andrew Wigan who achieved the highest accolades in the wine world, including International Winemaker of the Year twice, and the coveted Jimmy Watson Trophy. 

Viticulturist Nigel Blieschke works closely with the growers to refine their vineyards with world-best sustainable practices, as well as guiding an enthusiastic new grower generation. 

The commitment to regional diversity is on show with more than a dozen individual Shiraz wines alone – multi-regional blends made to a distinct style, single district and single vineyard wines that capture individual terroir. Similarly, four individual Rieslings show the complexity and versatility of the variety. 

Alongside the classics – Shiraz, Cabernet, Chardonnay, Riesling and Semillon - that have secured the Peter Lehmann name as one of Australia's leading wine producers in a relatively short time frame are new plantings of innovative varietals which will play an important role in the future of the winery. 

Peter Lehmann's Cellar Door offers a rare insight into Barossa's diversity of Barossa with over 35 wines available for tasting, overlooking landscaped gardens along the Para River where visitors can enjoy a picnic lunch with their wine of choice. 
The key ingredient to every Peter Lehmann wine is the people behind it – the growers, the winemakers, long-standing employees and the greater Barossa community – in whose interests Peter Lehmann founded the winery for.
Visit the Peter Lehmann Wines website
Other Handiskins partners