Australasia's fastest growing
club golf movement
Search for clubs across Australia and New Zealand
Countdown to the
2020 Handiskins National Final Week
The Ultimate Event for Amateur Golfers
Win a trip for two to Mission Hills Resort, Haikou Hainan Island, China
With twelve 18-hole golf courses, Mission Hills is considered to be one of the largest golf resorts in the world!
Together with Hainan Island Golf Tours, Handiskins is providing it's 2019 club competition players entry in the draw to win this amazing opportunity in 2020.
What the Pros think about Handiskins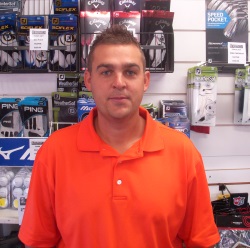 Handiskins was a fantastic event, the final here at Wentworth Golf Club included a ten hole jackpot and Handiskins first female winner who walked away with a very large portion of the $1200.00 prize money. A big thank you to Paul who attended the day of the final and created a great atmosphere. Handiskins will increase...
Todd Iffland
Head Professional, Wentworth Golf Club Orange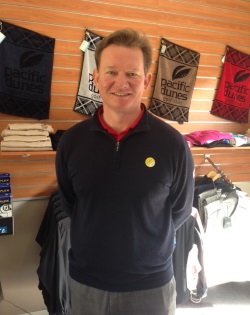 Thank you Paul Edwards for introducing Handiskins to Pacific Dunes. We just played our first final and members are already asking when is the next one. We see this event becoming a permanent fixture on the Pacific Dunes Calendar. The support from Handiskins meant for very little administrative efforts on our behalf. I ...
Kurt Linde
Director of Golf and Club Professional, Pacific Dunes Golf Club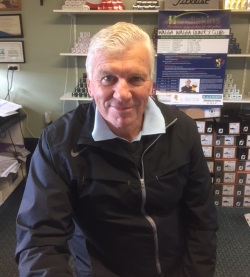 The feedback from those playing in the event was very positive and all those playing will be sure to enter again next year. The competition ran smoothly (except for the weather) and I'm sure we will double our entrants next year. Promotion and in particular "word of mouth" will play a vital role for the Handiskin...
Ian Ferguson
PGA Professional, Wagga Wagga Country Club
This was the first year we played in the Handiskins competition – what a great concept! At first the members were a bit luke warm and signed up mainly "for the kids" but when Paul came to launch our first round and more people joined up everyone was excited to go. We managed to have 45 players sign up so we had the f...
Di Monk
, Meadow Springs Golf and Country Club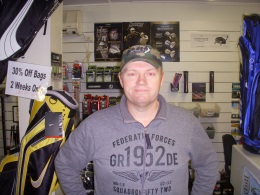 Handiskins is a great concept and format which created plenty of interest and excitement with our members. There were many stories of near misses and some great scores especially with $1200 to be won. The final four had a great day out and no one missed out on winning some money which was a big bonus!! It makes interes...
Paul Skinner
Teaching Professional & PGA member, Hurstville Golf Club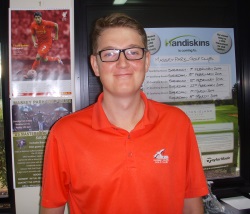 An absolutely cracking event, a real leveller for golfers of all abilities. Paul made my job as easy as possible with very little work to do on my end during the event and the weeks leading up to the start of the tournament. The day of the final ran as smooth as you could of hoped for, which is a testament to Paul hims...
Daniel Mitchell
Head Professional, Massey Park Golf Club
Handiskins Championship Week 2019