Statement from Handiskins Director Paul Edwards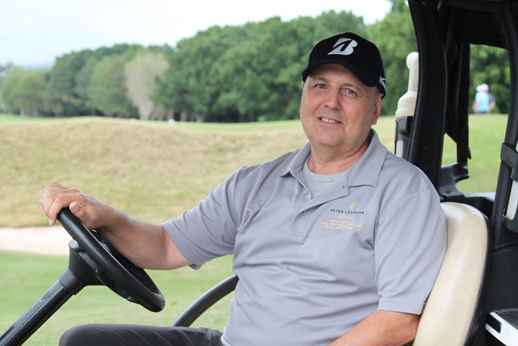 It is with a heavy heart that today I advise you that the 2020 Handiskins Championship week 29th April - 3rd May has been cancelled. COVID-19 or commonly known as Coronavirus has sadly taken its toll on many sporting events and now the Handiskins National Final, ProHandiskins The Jarrod Lyle Memorial Trophy and the Peter Lehmann Wines Golf Challenge have been impacted.
I have received many emails and phone calls in the past week from finalists looking forward to getting to the Gold Coast and enjoying some fun times in the fresh air, which is in stark contrast to the reality of the current everyday doom and gloom we wake up to. However, with recent Government and medical association advice your health and well-being is of upmost importance to us and we don't take this decision lightly.
Unfortunately the climate of fear and uncertainty posed by the Global Pandemic has now reached a tipping point, and as such we needed to make the call now to avoid any further headaches and disappointment as this crisis inevitably deepens in the coming weeks.
For those of you who know me I am devastated by what has happened, which is out of everyone's control. I am more than happy to take your calls to discuss any questions you may have on the matter, and you can contact me directly to discuss. For your information and convenience I have outlined a number of answers to likely questions on how we wish to proceed from here:
What's happening to my invitation to play at the Handiskins National Championship Week?
All attendees booked to play at the 2020 Handiskins Championship Week will now have their invitation extended to attend the 2021 event scheduled from 28 April - 2 May 2021 at RACV Royal Pines.


What happens to my booking for 2020?
Your booking has been automatically rebooked and credited for the 2021 Handiskins National Championships Week scheduled at RACV Royal Pines Resort 28 April - 2 May 2021. This booking will guarantee your package price for next year at this year's rates. If you would prefer to cancel the booking, please email me back before 31 March 2020 to arrange a full refund of monies paid on your package. Any cancellation request received after 31 March 2020 will forfeit their $200 deposit.


Why didn't we reschedule to later in 2020?
The longevity and broader impact of the COVID-19 crisis is impossible to predict, and the timeline for when we could confidently and conveniently reschedule all parties is just not feasible.
In some positive news Handiskins is finalising a further 3 year deal with RACV Royal Pines to host our Championship Week. We have also picked up several new clubs and our 2021 Championship Week is looking bigger than ever.
I look forward to hearing from you and wish you all the very best golfing for 2020.
Regards,
Paul Edwards
Director
Handiskins