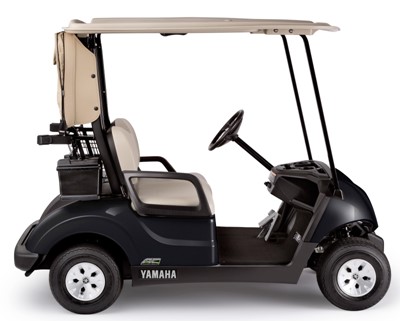 *Golf cart image is for illustration only
Rules:
The competition will be held on the Friday of Handiskins National Championship Week, at RACV Royal Pines, Gold Coast.
50 metre Chipping Competition, at the front of Tees Club House.
Each entrant will receive two chips.
Winner will be the entrant that is closest to the pin.
In the event of two or more entrants holing out, a playoff will occur between those entrants. In the playoff these entrants will receive a further two chips.
The winning entrant will receive the Yamaha Golf Cart.
Entrants MUST attend and play the Handiskins National Championships Week in either the Peter Lehmann Wines Competition or as a qualifier in the Handiskins National Championships
Players that have qualified for the 2023 Yamaha Chipping Competition so far...
| Club | Name |
| --- | --- |
| Balgowlah Golf Club | James Sweeney |
| Bankstown Golf Club | Clint Carroll |
| Bankstown Golf Club | Andy Harrison |
| Burleigh Golf Club | Andrew Shimmin |
| Castle Hill Country Club | Russell Hadden |
| City Golf Club Toowoomba | Geoff Robinson |
| City Golf Club Toowoomba | Geoff Robinson |
| City Golf Club Toowoomba | Brad Skuse |
| Coolangatta & Tweed Heads Golf Club | Lee Wilson |
| Coral Cove Resort & Golf Club | Peter Booth |
| Everglades Country Club | Brendon Schonkala |
| Everglades Country Club | Peter Davies |
| Everglades Country Club | Jeff Andrew |
| Glenelg Golf Club | Brad Stephens |
| Gosford Golf Club | Peter Davis |
| Gosford Golf Club | Cameron Dench |
| Keysborough Golf Club | Stuart Squires |
| Kiama Golf Club | Jane Wall |
| Kooindah Waters Golf Club | Lachlan Dodd |
| Lakelands Golf Club | Jim Beard |
| Lakelands Golf Club | Derek Montague |
| Lakelands Golf Club | David Todd |
| Leeton Golf Club | Brendan Steele |
| Mandurah Country Club Inc | Christine Bullard |
| Mandurah Country Club Inc | Kerry Ferrari |
| Mandurah Country Club Inc | Glyn Thomas |
| Maroochy River Golf Club | Alan Taylor |
| Maroochy River Golf Club | Rob Collingwood |
| Massey Park Golf Club | Andrew Bell |
| Massey Park Golf Club | Colin Matthews |
| Massey Park Golf Club | Corrado Lepre |
| Moss Vale Golf Club | Kim Delaney |
| Moss Vale Golf Club | Roger Surian |
| Moss Vale Golf Club | Robert Shakeshaft |
| Nelson Bay Golf Club | Stephen Rigby |
| Nelson Bay Golf Club | Guy Jennings |
| Parkes Golf Club | Riann Nel |
| Proserpine Golf Club | Lance Lloyd |
| Queanbeyan Golf Club | Eddie Scofield |
| Queanbeyan Golf Club | Michael Watson |
| Queanbeyan Golf Club | Tom White |
| Rockingham Golf Club | Owen Turner |
| Rockingham Golf Club | John Soroka |
| Rockingham Golf Club | Paul Minors |
| Rosebud Country Club | Mark Vanrijn |
| Rosebud Country Club | Bryan McLeod |
| Rosebud Country Club | Geoff Miceli |
| Rosebud Country Club | Anthony Carafa |
| Sandy Creek Golf Club | Alex Keylock |
| Sandy Creek Golf Club | Ian Pye |
| Sandy Creek Golf Club | Susan Keylock |
| Southport Golf Club | Joel Thiel |
| Southport Golf Club | Joshua Fishburn |
| Southport Golf Club | Peter Marendy |
| Stonecutters Ridge Golf Club | Dean Virgona |
| The Links Lady Bay Golf Club | Caroline Stobo-Wilson |
| The Links Lady Bay Golf Club | John Conyard |
| The Links Lady Bay Golf Club | Kenton Day |
| The Links Shell Cove | Steve Scullion |
| Wanneroo Golf Club | Kevin Davies |
| Wanneroo Golf Club | Lynn Delahey |
| Wanneroo Golf Club | Peter Roth |
| Waratah Golf Club | Patrick Laver |
| Waratah Golf Club | John Vassar |
| Woodford Golf Club | Rod Spencer |
| Woodford Golf Club | Ken Wearing |
| Woodford Golf Club | Grant Mooy |